Ready to Run Your Business Better

Learn from an Expert Who Will Show You How
Mickey Gubman | Business Coach
Entrepreneurs and executives who work with Certified Business Coach Mickey Gubman typically experience strong business revenue growth, extraordinary clarity and a greater ability to achieve the results they want. What's the secret to this success? Mickey's coaching draws upon the skills he developed in various certification programs, while his insight and advice come from the expertise he gained during his 35+ year leadership career in international sales and operations management.
Some of the many things that set Mickey apart include:
Fully Bilingual –
Your coaching sessions can be conducted in English or Spanish.

Excellent Track Record –
Mickey will work with you (or your team) on strategy, goal setting, leadership and more…and then coach and train for effective execution so that you achieve your goals even faster.

Successful International Management Career –
Under his leadership, Mickey's teams broke numerous company sales and growth records. "Simply put," explains one of his coaching clients, "Mickey is a wealth of business and operational knowledge."

Ongoing Advisement –
Your relationship with Mickey won't end after you start reach your goals. As your trusted advisor Mickey will continue to be there to help you analyze decisions, stay on track and continue to enjoy success.
Testimonials
Trevor Hayes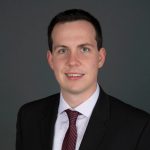 I had met Mickey through the Mission Viejo Chamber of Commerce, while he was serving as the President of the networking group. This was my first networking and business building group I had been to, and for lack of a better phrase, I had no idea what I was doing. With warm intentions, Mickey guided me step by step on what things I should focus on in being a part of the local business community, and how to help others while improving my business results. With his guidance I was able to quickly become integrated into a variety of groups that played an extremely important part in my growth, if not the most important. Beyond that, Mickey has given me very specific guides for my life goals and what I want to achieve and has helped me in creating goals and adjusting my actions according to those goals. I have followed these recommendations, and everything has lined up perfectly to my expectations, and his original projections to where I would be at today. All while I am seeing extremely positive results in my goals and life in general, I continuously see any business he works with making strides and achievements all the time, and everyone I know who has worked with him cannot speak highly enough of what he has done for their business. The first meeting I had with Mickey Gubman changed everything for me, and I would encourage anyone to work with him.
Trevor Hayes
Insurance Professional | Commercial Insurance | Personal Insurance
Cedric Campbell
I have had to pleasure to attend many of Mickey's key note presentations and workshops. What impresses me the most is that he's one of the few that truly wants to understand your business and not just sell you an off the shelf package of do's and don'ts. He emphasizes 3 key area of business. The importance of revenue, profitability, and strategies. And pays special attention to business culture as it relates to employee communication and morale. Mickey won't run your business, he'll help you run your business better.
Cedric Campbell
Enterprise Account Executive at Crown Castle Fiber
Diego DiVerde
I'm privileged to be part of a business group with various interests… we are launching ventures over the next three years in industries such as entertainment, advertising, computer technology and restaurants… my focus is on our business in California, Texas, and Mexico… the companies and results will speak for themselves as time passes but I wanted to take this opportunity before it all begins to thank one of my closest advisors, Mickey Gubman. I recommend Mickey and his advisors to anyone looking to do business here or in Latin America… he does not lose.
Diego DiVerde
Californios FC Inc.
Paul S.
Mickey's energy and passion for business are bountiful. His attention to detail and commitment to doing what's in the company's best interest is unrivaled. Mickey consistently strives for the best results.
Paul S.
Industrial Coatings at Smith Paint Products
Joel Schwarzbart
I can't recommend Mickey enough. Anyone fortunate enough to work with Mickey is very lucky indeed. I reached out to Mickey when I was struggling with my brand identity. Before we sat down for our first meeting he had researched my background and identified the key issues that I needed to focus on. My business now emphasizes the skills and services that are most natural for me, that resonate most with my clients, and where I add the greatest value. Thanks to Mickey's guidance my business has been completely transformed, I am (almost) effortlessly winning new clients, and loving what I'm doing.
Joel Schwarzbart
Virtual CFO serving technology startups
Robert A. Bowen, Jr.
Mickey is a unique, energetic and practical coach. He mixes his business and coaching knowledge with a very engaging and "easy" style of interaction. It is often the highlight of my day to have my regular coaching call with him as it serves to keep me focused and on point relative to steps I need to take to continue to build my business. An individual fortunate enough to have Mickey as a coach has an increased likelihood of finding success and on their terms and timeline.
Robert A. Bowen, Jr., LTC, USA (Ret.), MA, SPHR
Veteran Employment Specialist
Marc Winger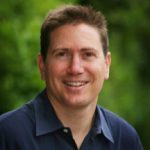 Zephyr Networks has worked with Mickey as our business coach for 3 years. He has helped us focus "on" our business. He has helped my business partner and I through a merger and an acquisition. He goes above and beyond to help our business with management training, sales training and business planning. Most importantly, he has helped me specifically to find a better life-work balance amid the 24/7 chaos of the IT industry. Throughout the time we have been working together, we have set goals, exceeded them, and continued to grow. I highly recommend his business coaching. He is focused and innovative.
Marc Winger
Zephyr Networks and Computer Networking Consultant
Will Rogers
Mickey has increased my Network and my Net Sales Worth by 300%. Mickey is my business coach! He gives you tools, accountability, and hard questions to gut check your reality. Mickey has a standardized program with metrics to make sure your systems are complete, and his role playing reveals exactly where you'll lose it in a real presentation. Mickey has integrity and makes sure I do as well. If you're not doing the right things for the right reasons or you're doing the right things for the wrong reasons, or if you're just doing the wrong things. He'll get to the bottom of it. As a business coach and a person Mickey gets my highest recommendation.
Business development at Rogers Electric
West Coast Business Development, Rogers Electric
Troy West
Mickey is an enthusiastic leader that has great vision and drive. He is excellent at keeping everyone on track to achieve their goal.
Michael Davidson
When I first engaged Mickey Gubman, I was basically running Pegasus Remodeling, Inc., out of my truck. Within 2 years, with Mickey's guidance and insights, we currently have a corporate office, VP of Operations, Office Manager and a total of 7 employees. If you have a desire to expand and grow your business then I would highly recommend Mickey Gubman.
Michael Davidson
Pegasus Remodeling, Inc
Mickey is a wealth of business and operational knowledge
Simply put, Mickey is a wealth of business and operational knowledge. I recently started a marketing agency and have found Mickey's insight instrumental in helping me shape the business that I envisioned as well as overcoming hurdles that come with any new business. I'd recommend Mickey to anyone that is looking to start a company or improve and expand an existing business.
Stephen Gregg, MBA
Marketing, Advertising & PR Leader | Helping Businesses Increase Results
Michael Ashley
Mickey Gubman happened to be the first person I met when I first moved to Mission Viejo and started my company 2 years ago. Immediately, Mickey went out of his way to make me feel welcome in my new community and introduced me to helpful people to grow my network. Since then, Mickey has offered me incredibly valuable guidance, helping me to build my business, expand my revenue, and bring on my first employee. As a business coach and overall fine human being, Mickey's the first person I think of whenever I have a pressing business issue. His sagacious advice and coaching have provided me immeasurable support over the last couple of years. Not only does Mickey know the right things to do to be successful, he is an outstanding connector. BNI possesses a famous tagline: "Givers gain." I am not sure if they stole that from Mickey or if Mickey has just absorbed its message so thoroughly into his consciousness that it seeps into everything he does. If you are looking for tools to improve your business, expand, or take life itself to the next level, look further than Mickey Gubman, Focal Point Business Coach extraordinaire. You can't find a better gem than Mickey. Superb at what he does, he's the real deal.
Michael Ashley
INK Wordsmiths